Hermitage Accommodation
The Hermitage contains a living area with a comfortable chair, table, a kitchenette with crockery, cutlery, a full size fridge, microwave, induction cooker hot plate, electric frypan and cooking utensils. There is provision for heating and cooling.
The bedroom has its own ensuite. Bed linen, doona, blankets, towels, etc., are provided.
The Hermitage is fully screened, and has its own private covered deck.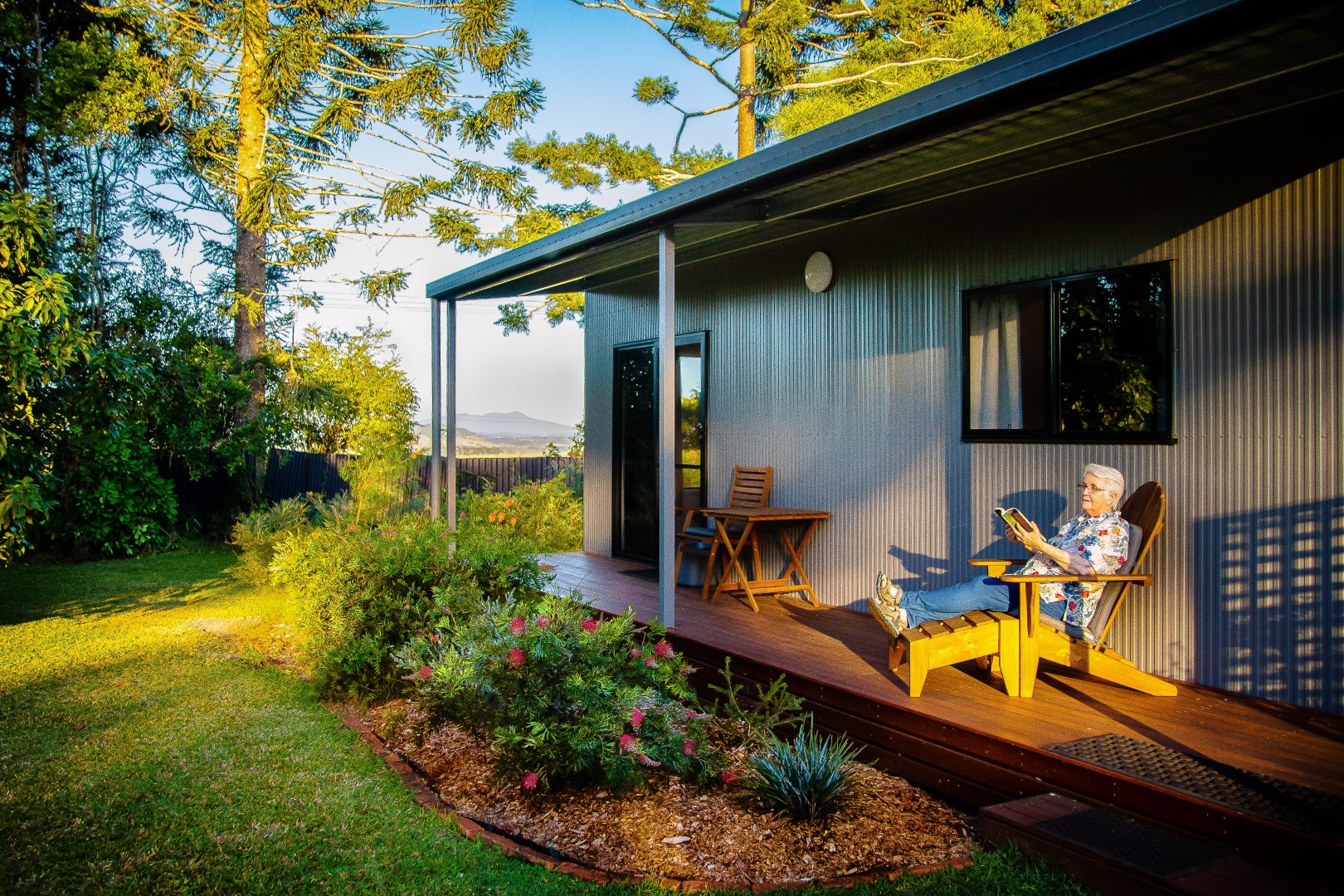 Weekend Hermitage Retreat package available: $180 (Friday pm to Sunday pm);  1 night – $120;  2-3 nights – $110 per night;  4-5 nights $90 per night;  6-7 nights $85 per night;  8-10 nights $80 per night. These are costs for self-directed retreats.  Light breakfast included, other meals self-catered.
Spiritual accompaniment $50 per session.  Costs can be negotiated for directed retreats.